Consultants

 
Robert Lee Camp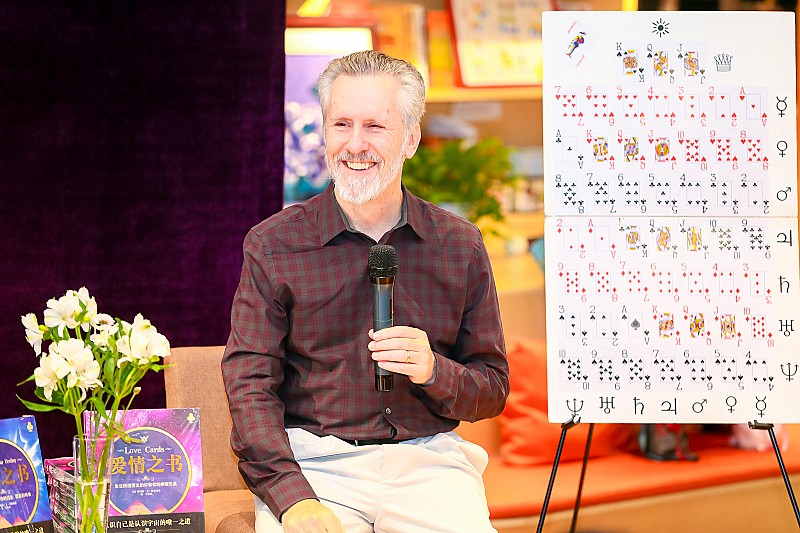 Robert Lee Camp is a writer, mentor, and senior astrology consultant for the Code of Samsara project. He is known for the depth of his knowledge, as well as the relevance of his advice. His clients include many Hollywood stars such as Glenn Close, Ray Don Chong, Woody Harrelson, Mrs. Robin Williams, Aimee Osborne, Mrs. Dick Van Patten, and Mrs. Merv Griffin, as well as a large number of producers.

Robert has many lectures and seminars under his belt. He also participated in hundreds of talk shows on radio and television in the US and Canada, such as Marilou Henner, Maury Povich, and Roseanne. Radio DJs call him Mister Destiny because Robert accurately predicts events in the lives of listeners, celebrities, and other influential people.
"I was lucky to meet Arnie Lane in 1988, shortly before his death. I was already professionally engaged in astrology when Arnie told me about the predictive aspects of the Science of the Cards. I immediately realized how valuable this system is and decided to tell the whole world about it" recalls Robert about the beginning of his journey.
At the same time, Robert discovered a secret ancient method for determining people's fates which he used to make predictions for many famous people, such as Martha Stewart, Kobe Bryant, David Koresh, Michael Jackson, Bill Clinton, Ben Affleck, Jennifer Lopez, and OJ Simpson. And they all came true.
Robert's first book, The Atlantean Oracle, marked the beginning of his career. Its reprint, entitled Cards of Your Destiny, made quite a splash when it was released and attracted a lot of attention to the Science of the Cards. Robert has written ten books that reveal the secrets of this ancient science to share with the public. However, his subsequent books are more complete and informative: Cards of Your Destiny and Love Cards. Even now, they can be bought at any bookstore in the United States and have sold over 100,000 copies.
Robert spent ten years of his life in an ashram (a yoga school) where he led a monastic life and studied spiritual foundations. He never thought the system was founded by a spiritual society until he discovered the Order of Magic in Paradise, California, in 1991.
"Frank Koenig performed the initiation, making me Grand Master after I visited the Order several times and studied its entire history and members. The purpose of the Order is to preserve and disseminate ancient esoteric knowledge," says Robert.
Frank himself was initiated in 1939 by a group that Olney Richmond formed in Chicago and was one of the oldest members of that society. The initiation, which took place on May 26, 1991, made Robert responsible for performing the work of the Mages, to whom he decided to devote the rest of his life.
"My goal is to raise awareness and promote the enlightenment of people around the world through Astrology and the Science of the Cards. To accomplish this, I opened my own company, Seven Thunders Publishing, which provides a variety of products and services that help others embark on the path of self-realization and find happiness," says Robert.
In early 2020, Robert began to closely interact with Sam and Sara, when he joined the Code of Samsara project.
"Sam and Sara's passion for this idea and their unique approach that combines the knowledge of many schools of scientific esotericism inspired me. I happily agreed to become a senior consultant in order to share my knowledge and experience with people from all over the world," said Robert, smiling.
Robert Lee Camp currently resides outside Asheville, North Carolina, where he continues to develop new ways to obtain valuable esoteric information for the benefit of all humanity.
Show more
Inna Kuzmenko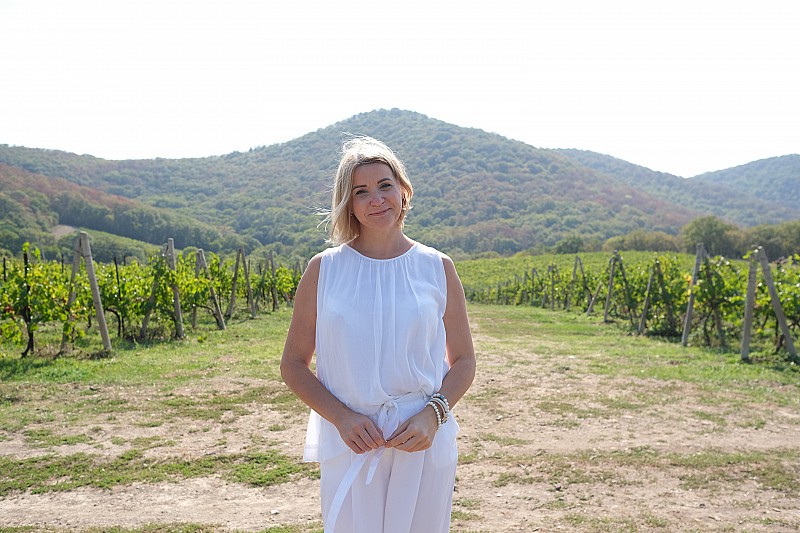 "My path to the subconscious space and invisible worlds began long before my birth."

Inna Kuzmenko's vocation was predetermined. Both families, who have come together to give her life, have a far-reaching history of healers and magic. Many of them were doctors, scientists, and philosophers. Legends circulated about the members of Inna's family and mysterious stories circulated by word of mouth.
"At about the age of ten, I realized that I was different. I didn't feel that I was a child – I wasn't a little girl who's sole interest was in having fun and childish entertainment. Children annoyed me with their naiveté and silly games.
I did not pay my parents any mind either. My mom still tells everyone how serious I was since I was little: I started talking at six months, and at the age of one and a half already knew nearly every fairy tale and children's poetry by heart. Books were my toys.
Only my mother and I did not yet know what was the reason for this "adulthood".
My first memory of myself is the thought I had at the age of three: "This mustn't be!" The resentment was directed at my own birth. I felt like I was a grown man that was stuck in the wrong body and I was desperate to understand why such a mishap had occurred."
Since childhood, Inna felt that she had lost some important memories and tried to find the answer by looking to the sky. I repeated the words to myself like a mantra: "I mustn't forget and not get tangled up by adult goals."
At the age of twelve, a book on psychology landed in her hands. After reading it, she realized that there is nothing more interesting in life than people. This awareness formed the beginning of her Path.
Thanks to her grandmothers, Inna was aware of the existence of magic and witchcraft, and about the wonderful properties of Fire and Water. She had the first-hand experience of incredible healing practices and was able to connect with the spirit world, sincerely believing that everyone was able to do the same.
"Now I understand that it was not worth bothering the inhabitants of the subtle world to find out which version of an exam I will pull or with which boy will take me to see a movie. I realized the consequences of opening portals much later in life.
At the time, it seemed like something simple and natural. It was a reality that did not require faith because it was even more obvious than the rules and laws of 'adult' life."
At some point, the path of magic acquired a legal form as a passion for psychology, although in the depths of her soul, Inna retained true Knowledge and Faith. However, the education that she received in this area was incredibly disappointing. It was only thanks to the many books that appeared in her life during this period that Inna was later able to create her own method of studying psychology.
The International Institute of Psychotherapy and Counseling 'Harmony' enlightened her to the secrets of the psyche, the unconscious, and various methods of healing.
Meanwhile, she began to practice yoga and learned the principles of Buddhism. The Faith within her awakened, and there were always people around her. Regardless of what she did at the time, the Path led her to those who needed her help; to those who needed to be taught, healed, supported, directed, or inspired.

Later, while studying her past, Inna understood the reasons for what was happening in her life. Hundreds of hours of self-reflection, observation, and attempts to control reality and change herself provide joy and despair, insights, and disappointments, without which it was impossible to come to the expansion of her consciousness and enlightenment.
"I became the subject of trial and error for myself. I learned about transformation and opened closets that were filled with skeletons, which was quite painful at times. And, of course, this greatly affected me. I changed where I lived and worked, my friends, family, views, and appearance."
In 2014, while making a statistical analysis for the tenth anniversary of the company, Inna realized that over the years, more than twelve thousand people have been in the same emotional or informational field along with her. This fact also pushed her to study the past of the soul and consciousness.
This was the beginning of the next stage of her Path.
When in her childhood she realized that not all questions could be answered, that classical psychology fails to explain why this childhood develops in this way and not in another and why people are born on a certain day in a particular place, that's when transpersonal and quantum psychology opened up to her – the field of regressive research and metaphysics. Sometime later came numerology, alpha transformations, and much more.
Inna responded with great enthusiasm to the invitation of Sam and Sara to the 'Code of Samsara' project as a senior consultant:
"It is a great honor and responsibility for me to become involved in this unique and valuable project. If my knowledge will benefit someone, I am glad to share it!"
Having received answers to her primary questions: "How do you find your calling? What are the meaning of life and the sacrament of death?" – Inna continues her research and exploring the Worlds.
Show more
Ask a question
We are always ready to answer questions and suggestions
ask@sam8sara.com
Have promocode?